---
Calle launched a partnership with various local clubs and organizations from Utah to raise awareness for the rapid decline of the Great Salt Lake. Partnering with Utah's Major League Soccer Team Real Salt Lake and local non–profit Save Our Great Salt Lake to create designs for their campain "Defenders of the Great Salt Lake."

APPAREL DESIGN (2023)
ROLE: Graphic Designer

Photography: Laura Lee
Digital Director: Emma Kramer
Coordination: Sarah Henderson
---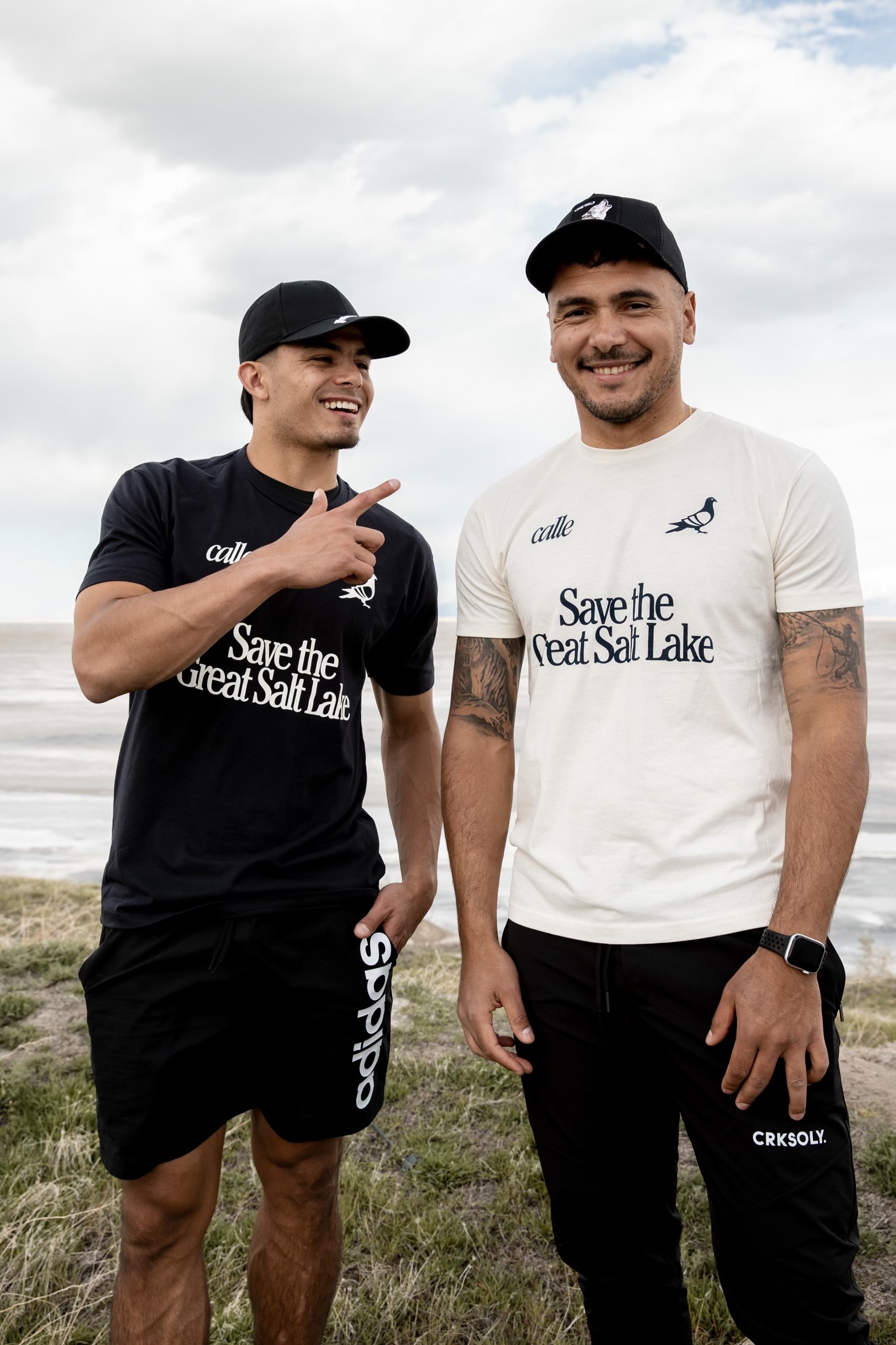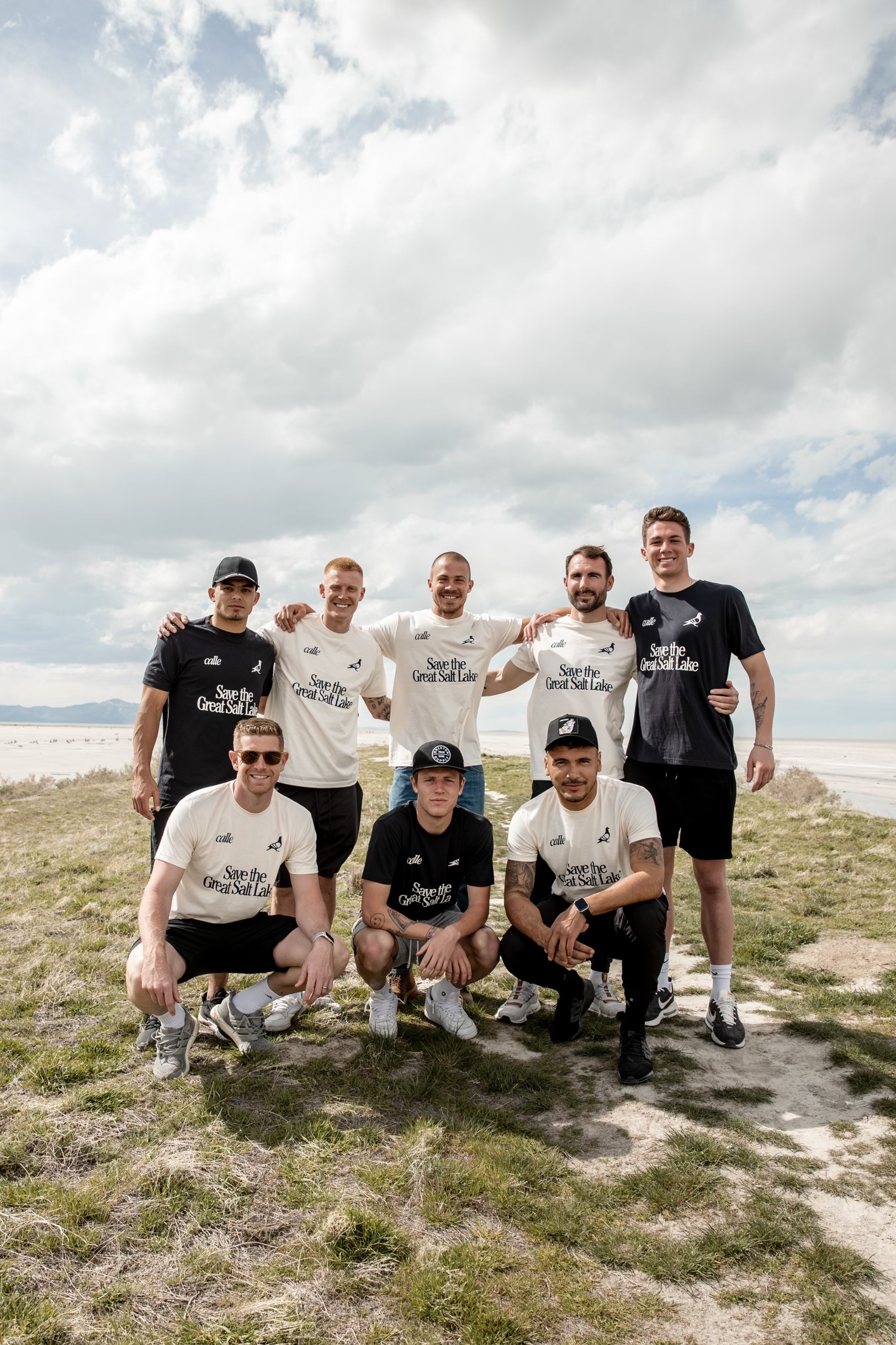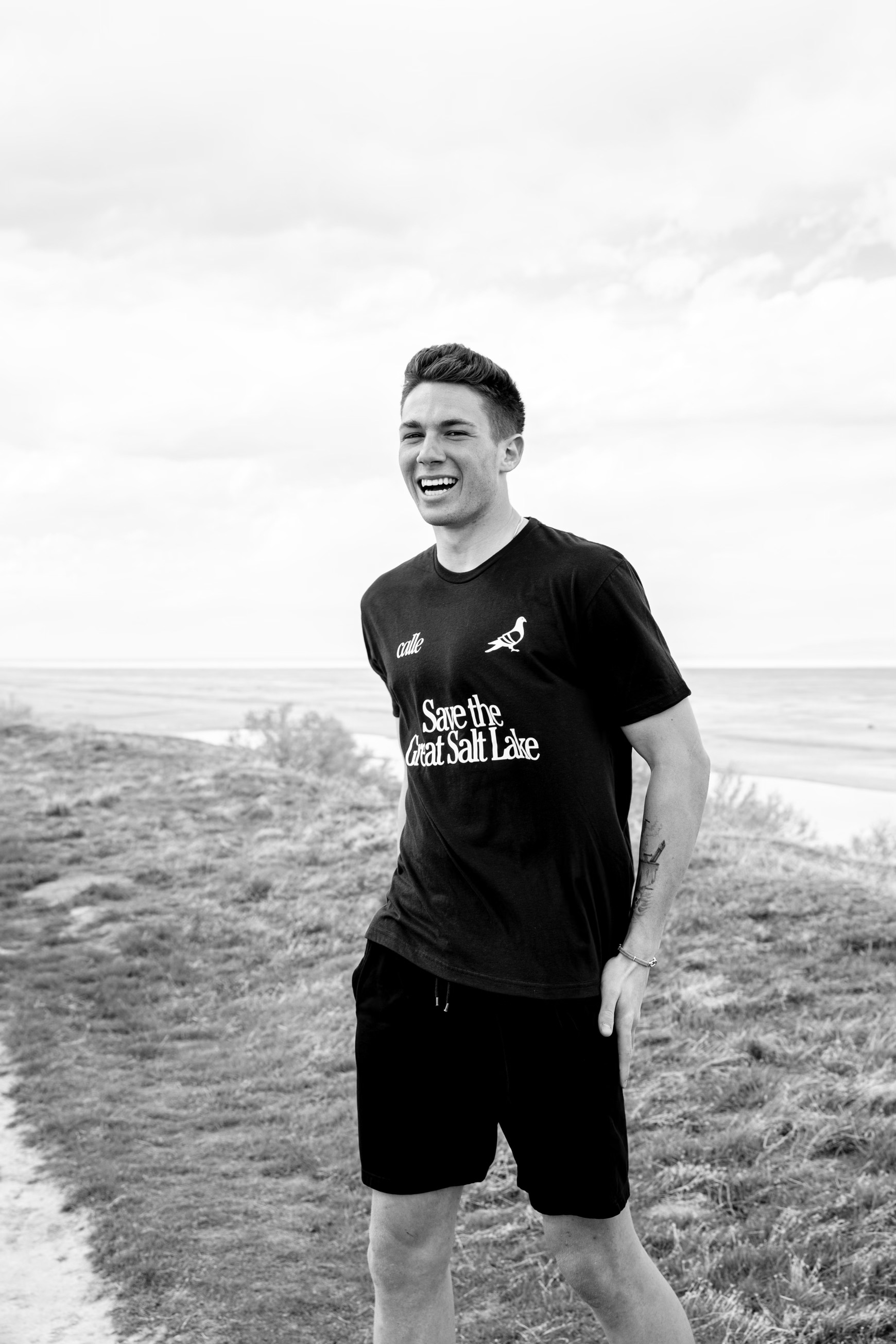 ---
Defensive players for RSL sporting the design for their campaign, "Defenders of the Great Salt Lake".

View the Save our Great Salt Lake collection here.
Key Photo, Pictured L–R: Zac McMath, Brian Oviedo, Justin Glad, Bode Hidalgo, Marcelo Silva, Erik Holt, Tomas Gomez, Gavin Beavers.
---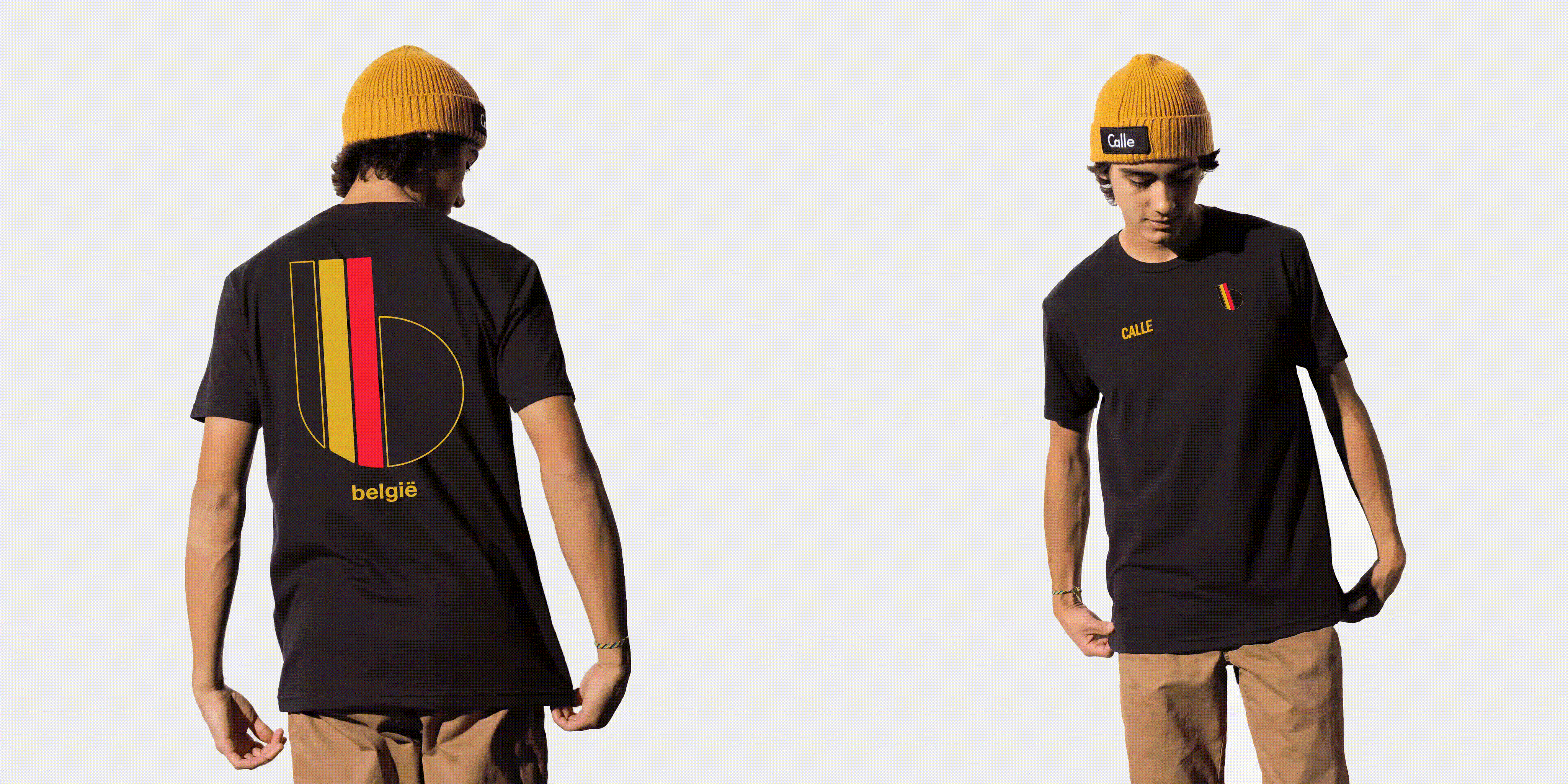 ---
To promote the 2022 World Cup, Calle created a 36-piece collection representing 18 countries that qualified for the tournament. Each design was created with minimalism in mind, while continually referencing elements from the current national team emblem and not straying far from those recognizable, traditional marks.
APPAREL DESIGN + ILLUSTRATION (2022)
ROLE:
Graphic Designer
---
---
The 18 countries that were represented included Argentina, Belgium, Brazil, Canada, Croatia, England, France, Germany, Ghana, Japan, Mexico, The Netherlands, Portugal, South Korea, Spain, The United States, Uruguay, and Wales.

For the Women's World Cup in 2023, all countries that had previously been produced and qualified for the tournament were re-printed and turned into crop tops, along with 4 new countries: Australia, Colombia, South Africa, and Sweden.


---
A Home and an Away jersey was produced for each country, using colors and motifs inspired by each country's flag, national team crest, or historically accurate emblems.

View the full World Cup collection here.